20/20 Insight Gold- a 360 feedback system and so much more. It's really an automated feedback system.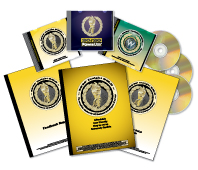 Version 4.0 - System Components
This is an award winning 360 feedback system (a multi-rater feedback platform) which can totally revoluntionize your training program.. 20/20 Insight GOLD's V4.0 is an amazingly flexible automated feedback system. The combination of locally installed administration software, web-based assessments and resources for facilitators makes it the complete feedback solution for your organization.
The key to Leadership Development
Watch a powerful three-minute overview of this system. Learn how you can use it to change the way you view, manage, implement and reinforce training, as well as how to ensure that real changes have taken place. Moreover, learn o myriad of other ways this Automated Feedback System can be your best O.D. Tool.
Okay, you''re considering taking the next step in your training classes and in developing your leaders but you really need to find a multi-level feedbacksystem that goes far beyond 360 feedback...and one that is easy to use, powerful, flexible, and affordable.
We believe 20/20 Insight Gold is, by far, the best value automated feedback system available. We have used it with our clients for twelve years and highly and recommend it to our clients as a best value product. We hope to show you why.
Benefits of using this system
As Bob Pike, the "Trainer's Trainer" says, people tend to be able to "own" their own data. This is especially true when it comes from a wide variety of resources instead of just their supervisor.
When you survey the skills for a program you are about to conduct, and supply the results to the participants, their managers, upper management and HR/T&D/OD experts, that gets their attention. It's hard for them not to "own" feedback from their own people and their boss. Your best people are motivated by their internal need to meet the needs of those groups.
And then if they know in advance that their boss and HR/OD will be looking at future survey results to determine if they have acquired and are using the skills…well, you have an exceptionally motivated learner walking into your classroom.
Behaviors tend to improve significantly after feedback and before any training. We seem to want to be able to meet others' needs. Then, because the boss and senior management are also involved, they are motivated all the more. Additionally, with this system, the power of not only the numerical values assigned by the various groups compared to a self rating, but the advantage this system offers of having raw, unfiltered open-ended responses after each question is very powerful.


Organizations can more accurately and completely identify specific training programs to meet specific needs. Instead of just asking the managers about the training needs,

ask all employees

. Using this system, that could be done within a day or two, even with the largest.



Organizations can

more accurately monitor the effectiveness of training and development programs

as they are implemented to address the highest priority needs.




Organizations can maximize the effectiveness of all of their training.

No other method will produce the behavioral change as quickly or as thoroughly as your leaders receiving ongoing feedback, and your training class participants receiving upfront and recurring feedback about the acquisition and use of the skills taught.




Organizations can, for the first time, place the

responsibility

for acquiring and using the skills upon the

participants

in the training programs,

their bosses

for ensuring they practice the skills and act as mentors and coaches, and the

leadership

for ensuring the environment is condusive to the active use of those skills. and upon the

training department

for ensujring they have taught the skills in a manner to enbsure they can be done. They can do this because they will have a way to measure up-front and after training...several times...to determine if the skills are actually being used. Coaching, retraining, and even reassignment would most likely follow the reviews if objectives have not been met and skills are not being used. That

process ensures accountability will become a reality

in your organization.
Now you can achieve these result too! Easily, simply and affordably generate and distribute reports that deliver the feedback you're looking for. Use this system with each of your training programs to give each the "legs" it needs to be successful. You will quickly join us in recognizing that 20/20 Insight GOLD is the world's first fully integrated and automated feedback system, and then so much more.
Request a sample report at 866-639-8748 or via E-mail here.

ALL of these items are included in the system package that you can purchase and install in-house:

Administration Software
Set up projects quickly and easily using this part of the 20/20 Insight GOLD system. You can manage multiple projects simultaneously and aggregate report data from as many projects as desired. The Survey Library contains more than 1,100 survey items in over 140 categories, and detailed developmental recommendations are included for all three leadership surveys. Use them "as is" or customize them to fit the requirements of your organization. You can also add your own surveys to the library.


WebResponse
WebResponse is housed on a web server (hosted on the PSS server or installed on your internal server). Uploading and downloading project data to the web is a simple one-click "Synchronize" function. Participants complete their assessments, and you can also set different levels of permission for subjects to select their respondents - all on the web.

20/20 PowerUser
This CD contains valuable resources for learning about 360-degree feedback and implementing all aspects of the survey process. It provides case studies, articles and facilitator resources for conducting workshops for participants.
With your purchase of the 20/20 Insight GOLD system package, you also receive:
With the purchase of 20/20 Insight GOLD, users also receive:
• FREE technical support for one year
• FREE software upgrades
• Registration for one person to attend the Administrator Course
• Complete online Help system